Tyandaga Tennis is open for the 2021 season. However we are still under the COVID-19 rules imposed by the City of Burlington, the Province of Ontario and the Ontario Tennis Association.
You must be a registered member of the Tyandaga Tennis club to play – no spectators and absolutely no guests. All participants must also be registered to play in the online booking software – no substitutes. OTA and the City of Burlington have made it very clear that we must track all club participants in case of an incident.
Tennis Groups
We are waiting to hear from OTA and other authorities on what we are allowed to offer by way of tennis programs to our members. However, at this point we assume that an approach similar to last year will be taken. Coordinators for the following programs have not yet been solicited. Please let us know if you would like to help.
If you would like to participate in any of these groups or arrange a lesson, please contact the corresponding Coordinator or Pro directly. To contact these members please refer the the player directory.
 
Singles Tennis
Coordinator: TBA
 
Tuesday Morning 9:00 – 11:00am Ladies Doubles
Coordinator: TBA
 
Tuesday Night 7:00 – 8:30pm Men's Doubles
Coordinator: Steve Knight
 
Wednesday Night 7:00 – 8:30pm Mixed Doubles
Coordinator: Nancy & Mark Demerling
 
Thursday Night 7:00 – 8:30pm Ladies Doubles
Coordinator: Vida Laurie
 
Friday Night 7:00 – 8:30pm Mixed Doubles
Coordinator: Dot Knight
 
Private, Semi-Private & Group (4 people) Tennis Lessons
Club Pro: Coach Gabriel Radulescu
---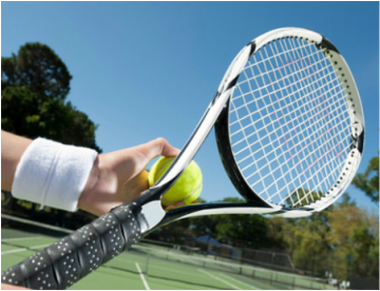 Our season is weather dependent but usually runs from mid-April to October.
Tyandaga Tennis Club in Burlington Ontario is a private, non-profit, outdoor recreational tennis club for all ages. ​Located in a beautiful park setting in North Burlington, adjacent to the Tyandaga Golf Course, we have 4 hard surface tennis courts, clubhouse, spectator stands, tennis programs from our club pro, practice wall, and plenty of convenient, free parking.
After-school programs and summer camps are available for kids and teens of all skill levels. Our certified trainers emphasize learning the game while having fun.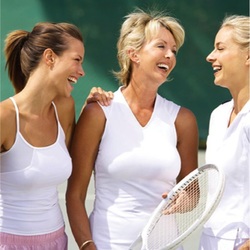 Men's doubles, women's doubles and mixed doubles leagues are available for players of all skill levels. League play starts in early May and spots are limited. Plus join Coach Gabriel for adult programs like Cardio Tennis.
Members pay a single, one-time fee for the spring and summer season. No court fees! Special discounts for couples, families, and students. Kids 7 and under are free when signed up with an adult member.